We've survived the first week of 2014. But did our resolutions survive? I know, mine neither… That's why I'm anti-resolution. (And, if ya'll were around here last week you'd know there were no Thomas resolutions!)
Throughout the last week I was suffering through bouts of regret over the way I'd skipped on resolutions and the discipline that might be involved in keeping one. I decided instead of feeling guilty about lack of will power, I'd work to realize the reasons I steered clear of resolve this year. And, the 9 Stages of Resolutions were born.
Stage 1: I just want to look hot. So, I shall kick carbs for 2014 and get abs that would make Beyonce jealous. DON'T TRY AND TELL ME NO.
Stage 2: Attempt to move into your local gym. Who needs sleep anyway?
Stage 3: Fret over every little thing that goes into your mouth. No carb, fat, or sugar shall enter this temple. Time for a crash course in nutritional labels.
Stage 4: Hate all of the world that doesn't have the same drive and determination as you.

Stage 5: Realize results aren't immediate. Let the loathing begin.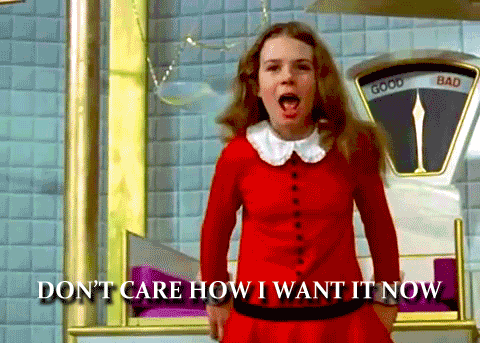 Stage 6: Bargain. Play dumb. Anything to get yourself some sort of reprieve from this no-carb, gym-going madness.
Stage 7:
Succumb to those little carby whispers that beckon you in waking and in sleep.
Stage 8: Hate your craving soul as soon as you polish off that plate of spaghetti, loaf of garlic bread, piece of mother load chocolate cake, and half liter of soda pop.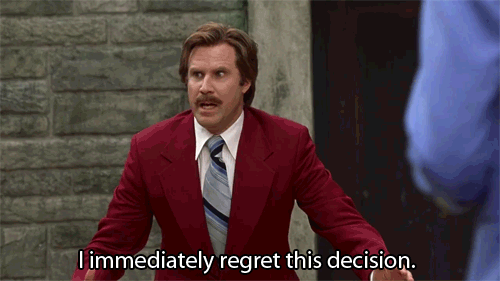 Stage 9: Intense re-dedication to the new day, new year, and new you that is here on January 8th.
Now that I've managed to discover every last morsel of resolution regret, don't you want to get on the breaking all bad habits train?
Me neither.
And with all of that encouragement, happy resolving dear friends!
We're resolving to lose all resolve and stick to
B.R.A.V.E.
- - - - - - - - - - - - -
And, speaking of resolutions and goal-setting, this driven beauty is Samantha from Elah Tree which is part blog, part shop -both of which I am a huge fan and love. I'm sure we're all trying to be good little boys and girls and steer clear of the shopping thing, but I'd break that resolve for her sweet stuff. Without further ado, meet Samantha.
I'm Samantha, mid-west girl living in the big city. I'm a big fan of creativity, art, and encouragement and that's what Elah Tree encompasses. A lifestyle blog full of creativity and encouragement and lovely little shop inspired by that creativity.
In the New Year's celebrating spirit, will you also include your resolution (or resolutions) for 2014.
My New Year's Resolutions for 2014 are to complete the goals on this list.
If I only had to pick a few they would be:
- Start Running every day.
- Practice drawing once a week.
- Learn Dreamweaver & Illustrator