Today, I'm tired. We've been busy and stress has been a bit intense . So, I decided some funny lists and GIFs would help me get over this mood.
These are all things I'm supposed to care about.
Or at least things I believe me, as an adult woman, should care about. But don't.
1. How bad everything in our food is for us.
GMOs, gluten, pesticides, etc. I know, I hear. But, you're telling me to eliminate my favorite foods. There's no way I'm breaking up with carbs, red meat, or condiments. I repeat: my stomach don't care.
2. Politics.
I know, I know, unconcerned, uneducated citizen. But it all stresses me out, so I bury my head in the sand like a tiny-brained ostrich. (And I shake my tail feather any time someone tries to engage me politically)
3. Flossing daily.
I hate flossing. Mom, I know you're cringing many times over. But, really, I do hate it. Except after I eat steak, popcorn, or beef jerky. Then, I love it.
4. What level you're on in Candy Crush.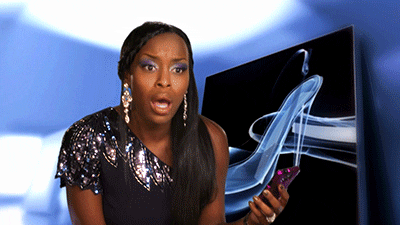 Especially since it's always higher than the one I'm on.
5. How potty training is going.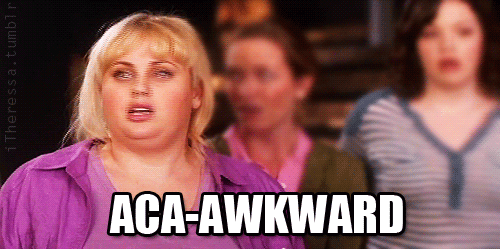 I love mommy blogs, I don't love hearing about pull-ups, ruined underwear, and the in-between. I was potty trained without the worldwide web reading the escapades and I believe that's the way said process should remain.
But, I don't want to leave you with the bitter, foul taste of all the things I should, but don't care about because what's that for a Wednesday. So, I shall also share five blog posts I DO happen to care about this week as a part of Cheers, not Jeers with Casey.
1. Randomly, I ended up in some deep theological conversation with the wise-beyond-her-years Annie. And, girl's got a handle on His word in ways that inspire me and push me and motivate me. But, this post from her happened to come just when I was obsessing over Mary and Martha. Now she's got me and a few others digging into those words like no body's business. And I care so deeply.
2. It has been made known that I have a mad girl crush on Kalyn from Geez, Louise. But, her take on the "23 Things to Do Instead of Getting Engaged Before You're 23" made me shake my head many times in agreement. I don't think marriage young is for everyone. Nor do I think it's for no one. But, I might be biased.
3. Jason and I don't read the same kind of books. In fact, his books and mine probably wouldn't even be found in the same store. When Sarah Bessey wrote about the Reading Challenge that her and her husband took on, I couldn't help to ask Jason to do the same with me. And, he did. So, we read.
4. I've adored Annie B. Jones for more time than I'm even sure of. She owns a little bookstore, lives in the South, and wears cowboy boots -what isn't there to absolutely love. Her and her husband just bought a house. And the way she talks about her favorite part, the porch, is what I want to feel about our house. I want it to have that thing that makes it unique -like a mole on its cheek or a cowlick in it's bangs.
5. The two beautiful women of Kin are beyond words precious. Their letters to one another are heartfelt updates that resonate with my heart despite how different our lives might be. But, this one about reunions after deployment just destroys my soul in the most lovely of ways. With tears in my eyes I imagine that relief, that joy, that moment of pure, deep emotional connection and it makes my heart happy.